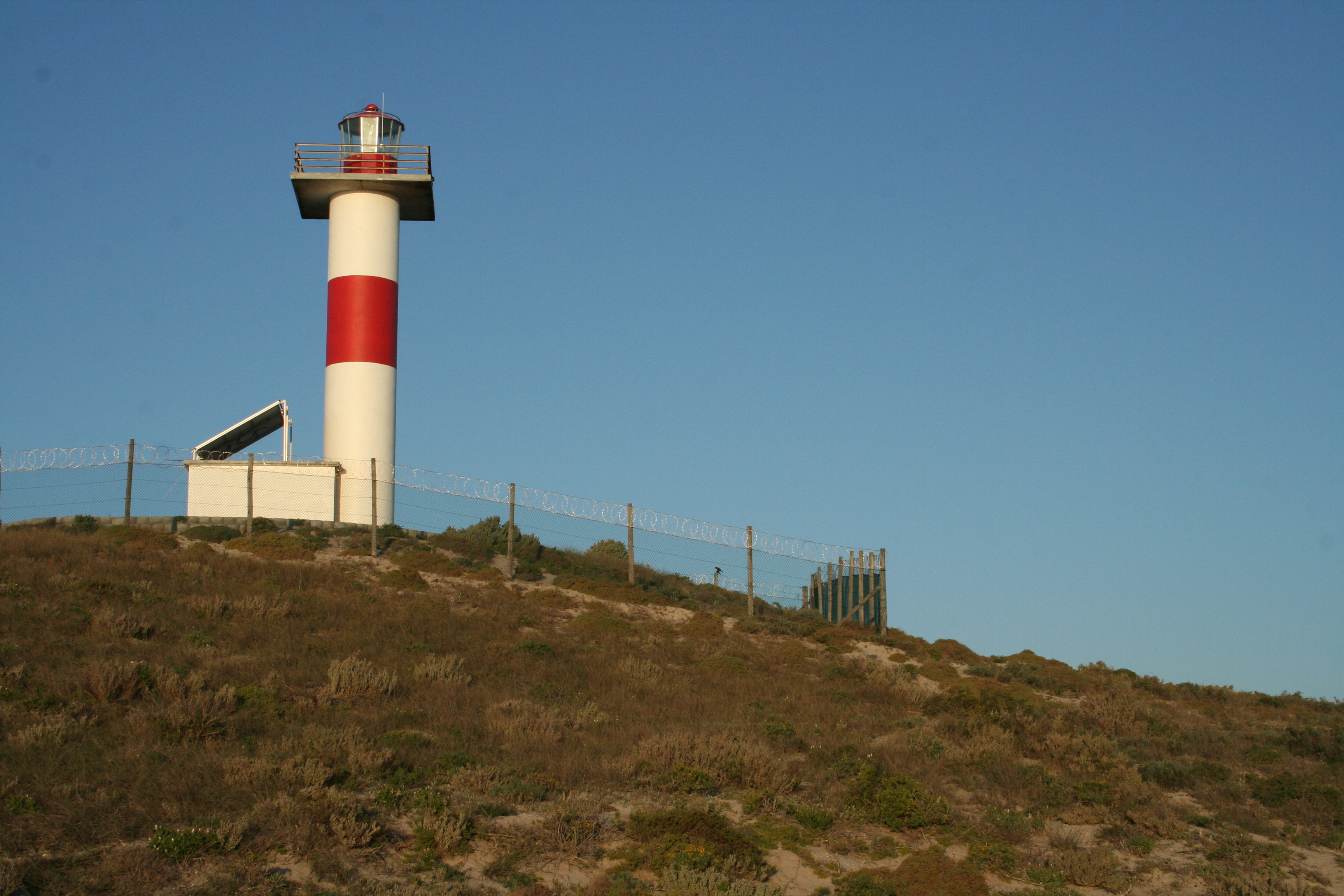 Hondeklipbaai/Hondeklip Bay's Lighthouse marks the Hondeklip Bay coastline to incoming naval ships and boats. The beam of light emitting from the lighthouse warns incoming ships passing along the West Coast when there is imminent danger.
The new white and red tower in Hondeklip Bay was constructed in 2006 to replace the old stilt structure that originated in 1936.
The Dog Stone is a big gneiss rock that so closely resembled a dog, it inspired Thomas Grace to name Hondeklipbaai, which means "Dog Stone Bay".
In 1853 the "Dog" was defaced when its ear was chopped of and taken to Cape Town in order to start the fictitious "Dog's Ear Copper Company". During a severe lightning storm in the 1970s, it lost its nose as well.
At the Honnehokke, there are five resident Yorkies who bask in the sun like rock lizards. True to the heritage of the town, the Honnehokke Resort is pet-friendly. To read more about the petiquette at the Honnehokke, click here.
From top attractions to fun activities, here are 10 things to do in Hondeklipbaai:
Enjoy a walk from the Honnehokke Resort to the Hondeklipbaai/ Hondeklip Bay lighthouse
Explore more than 14 kilometres of pristine and unspoilt West Coast coastline
Gather seafood from the rocks for a delicious and filling dinner
Go crayfish diving (permits needed). Wet suits available for hire.
Browse and buy beautiful art from Hondeklipbaai's/ Hondeklip Bay's local artists
For a little romance, watch the sunset at Spitfire (Spatklip) and take a few stunning pictures
Ask us about the former Hondeklipbaai/Hondeklip Bay Abalone Farm. This completed Abalone Grow-Out Pilot project was conducted in Hondeklipbaai/ Hondeklip Bay in the Northern Cape in partnership with HIK-Abalone, the industry partner, and Stellenbosch University. The trial proved to be a big success.
Pay a visit to Villian and Mads's outdoor art studio.
Visit Hondeklipbaai's new coffee shop and art studio, The Shack.
Stay at the Honnehokke Resort where you can:

Enjoy a sundowner next to the swimming pool
Have a delicious braai outside your chalet
Cool down and relax next to the swimming pool
Boules
Gym
Table tennis
Bicycle Rental Service
Pool table
Enjoy a game of foosball
Diving gear rental service